Login
Log in if you have an account
Dont have an account? Register
How to style your dresses for fall & winter
15 Nov 2021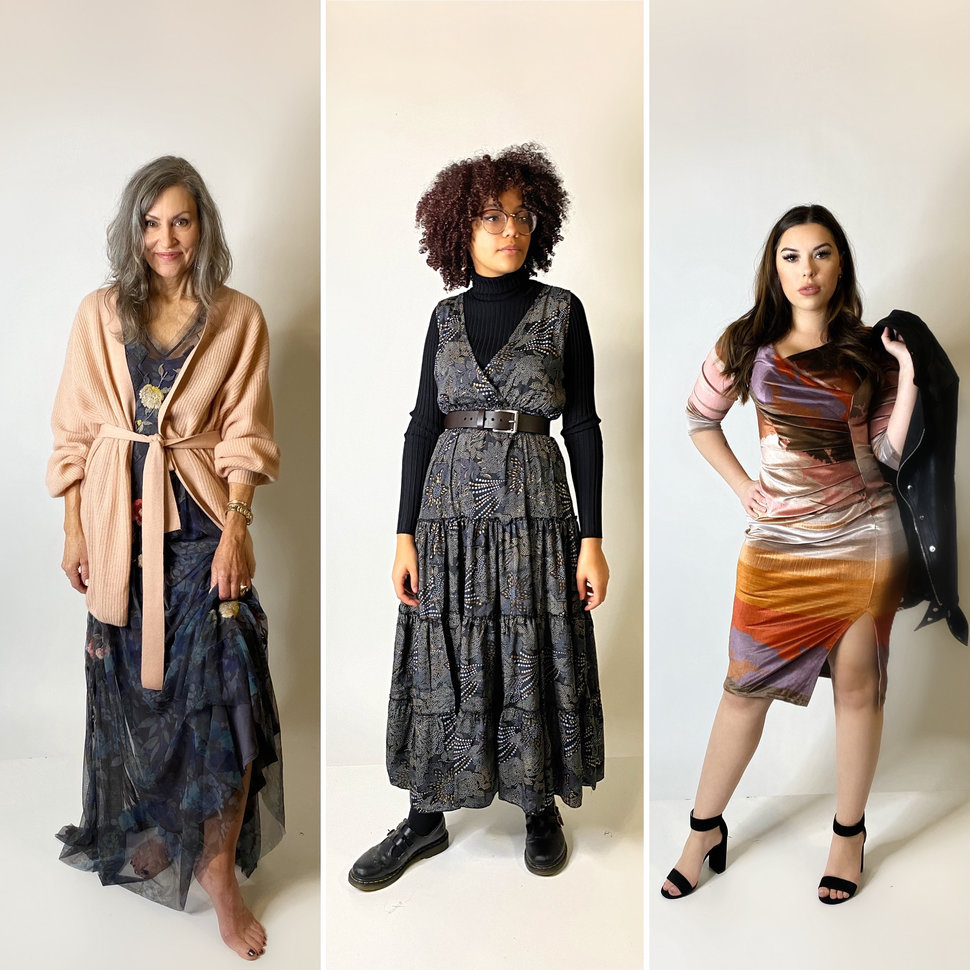 As the seasons change and the air becomes a little crisper, we suddenly get the urge to go shopping and find all of the new must have pieces. But what does that mean when it comes to your existing closet?? Do you pack it all away or do you try to extend the wear of some of your beloved pieces?
A new season always seems to ignite different motivations when it comes to shopping..the thrill of the hunt, reinventing your style or simply finding classic staples that never go out of style and help pull your closet together.
We're not gonna lie, shopping is usually everyone's first choice! But not everyone's pocket book can stand a total closet overhaul every season. So how can you get the most bang for your buck when it comes to the changing seasons? The answer is simple, invest in classic staple pieces. 
This topic can have many twists and turns, so for the sake of this blog post we are going to talk about how to stretch the longevity of the dresses you may have invested in earlier this year!
As the world started coming back to life this spring, many events and special occasions that had been put on hold started happening! So what did we do? We went shopping.. and many of us were buying dresses. 
"But i'm not a dress person, what am I going to do with it now?" 
This is actually our favorite question as stylists! The simple answer is "Everyone is a dress person, you just need to take it off the hanger and put it on!" 
We have found that many people hit a creative roadblock when it comes to stepping outside of the box and having fun with the desses in your closet. Have fun with it! Find inspiration from blogs, social media and movies! Make it your own! 
When we talk about investing in staple pieces we are simply saying find quality, interchangeable items that will mix and match easily into any existing closet. 
When it comes to styling your dresses for the cooler weather, you want to think about the style of the dress and would it be easier to layer over the dress or add base layers? 
Some dresses will look amazing if you layer your favorite turtleneck and a warm pair of tights underneath! Throw on an amazing belt and a cool pair boots, and you're out the door!
Other dresses will look best if you add a beautiful cashmere sweater over the shoulders and layer on a pair of stockings (for warmth) and you're ready for that holiday party!
From edgy to elegant, the possibilities are endless when it comes to extending the life of your wardrobe.. be creative and most importantly have fun and be you!